SUPER 24/7

PLUMBING
& ROOTER SERVICE
$50
OFF
on any repair!
Simply Mention
This Offer When You Call
1. inspect
2. estimate
3. repair
Professional plumbing doesn't have to be watered down.
When you're hunting down a team of do-it-all plumbers in Los Angeles, you want 24/7 emergency responsiveness to the rhythm of ambitious customer service with the grace of decades' experience in a wide spectrum of situations. We've persevered for over 30 years in circumstances both typical and anomalous to improve upon perfection, limit water damage and preserve utility bills in residential and commercial settings alike. Whether it's a category 3 backup or blocked drains, our array of seasoned waterworks technicians stand ready up to the 25th hour of your day to deliver rapid-response expertise in southern California with just a phone call.
The complete gamut of our plumbing services encompass the following and more:
Equipment
Kitchen and bathroom
Toilets, latrines, showers and sinks
Potable water tanks
PVC and copper piping
Gas lines and seismic valves
Sump pumps, drain pipes, traps and seals
Sewer drains, pipes, valves and rooters
Water heaters, valves and pumps
Water lines for dishwashers, clothes washers and refrigerators
Drinking water fountains and aesthetic fonts
Hydro jets and outlets for hot tubs, bidets and hoses
Pools
Situations
Shallow and deep clogs
Sewage backups both minor and severe
Condensation, drips, leaks, breaches and pooling
Malfunctions, misfires and misdirected water
Interference with electrical lines and equipment
Poor routing or pipe placement
Eroded or toxic piping materials
Poor potability (hard water)
Poor temperature control
Over- or under-pressure
Cracks, splits and breaks
Contamination
Ruptures, backflow and expansion
Freezing
Services
Inspections
Diagnoses
Recommendations
Estimates
Maintenance
Repairs
Replacements
Installations
Additions
Modifications
Upgrades
we have 5-stars review on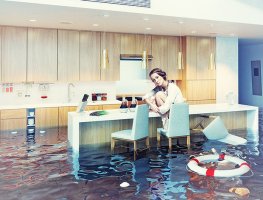 All Pro — No Con
Don't concern yourself with how-to videos and manuals! Chances are that your plumbing woes are better handled by a professional who can spare time, expense and potential damage down the road by doing it right the first time through. You could make the situation worse if you're not sure of your handiwork!
+ See all of our plumbing services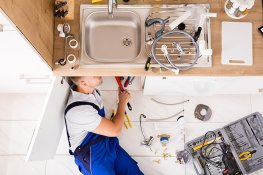 When to Call
While some plumbing problems can be reliably handled by yourself — bad toilet flapper, a simple shower drain clog, uncalibrated temperature knob springs — there are some problems that no amateur should ever handle him- or herself! If your toilet is spitting up black water, an electrical line has been affected or a critical line has burst, seek professional help
immediately.
+ See what others say about us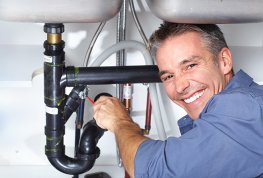 Free Estimates
No matter what the problem is, we'll assess a free estimate to get you off the ground. We can provide recommendations and alternative solutions that befit your budget and requirements while professionally addressing your plumbing complications. When in doubt, ring us for a quick inspection just to be sure. There just might be more to the situation than you can see! From re-piping to gas leaks and earthquake valves, we can handle all of your plumbing and heating repairs and service. When you schedule an appointment, you get an estimate and consultation for free!
+ Contact us today
customer reviews
I can't say enough good things about this plumbing company! I had some roots in my drain pipe that a couple other companies gave me ridiculous estimates to break up, and they kept saying they weren't sure it would even fix the problem. Super Plumbers was affordable and took care of the problem completely. Thank you so much!!!
Janet D. San Bernardino, California